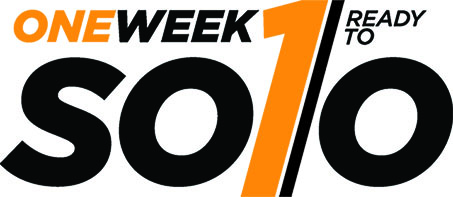 Three student pilots go from zero time to ready to solo in one week.
Three aviation rookies, one week, three solo flights—that's the idea behind "One Week Ready to Solo", a joint project designed to demonstrate that learning to fly is more achievable than most people think.
The project, which is a collaborative effort of Redbird Flight Simulations, the Aircraft Owners and Pilots Association (AOPA), Jeppesen, Sporty's, Garmin, LightSpeed, and Sun 'n Fun, will take three individuals with no aviation experience, put them through six days of intensive training, and have them ready to conduct a supervised solo flight at the end of one week.