Skyport Continues to Climb in the Fltplan.com Pilots' Choice Awards
Redbird Skyport is proud to announce that it has earned the fourth place spot in the Top 50 U.S. FBOs category in the 2015 Pilots' Choice Awards. The awards, conducted by FltPlan.com to recognize great service, were open to a group of over 152,000 active pilots and received a record number of votes this year. Located in San Marcos, TX, Redbird Skyport finished just behind three larger metropolitan FBOs operating at Teterboro Airport, Dallas Love Field, and Dallas Fort Worth Airport.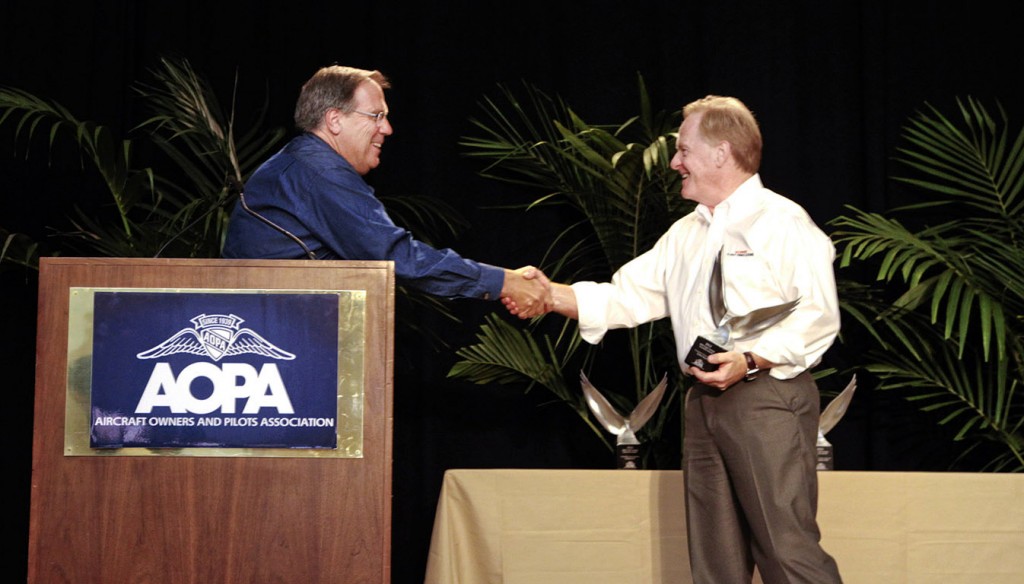 The San Marcos Skyport and Redbird Chairman Jerry Gregoire both honored.
AOPA's Flight Training Excellence awards had their debut at this year's AOPA Summit in Palm Springs. Redbird's Skyport, along with Tailwheels, Etc. of Florida, received the President's Choice award.