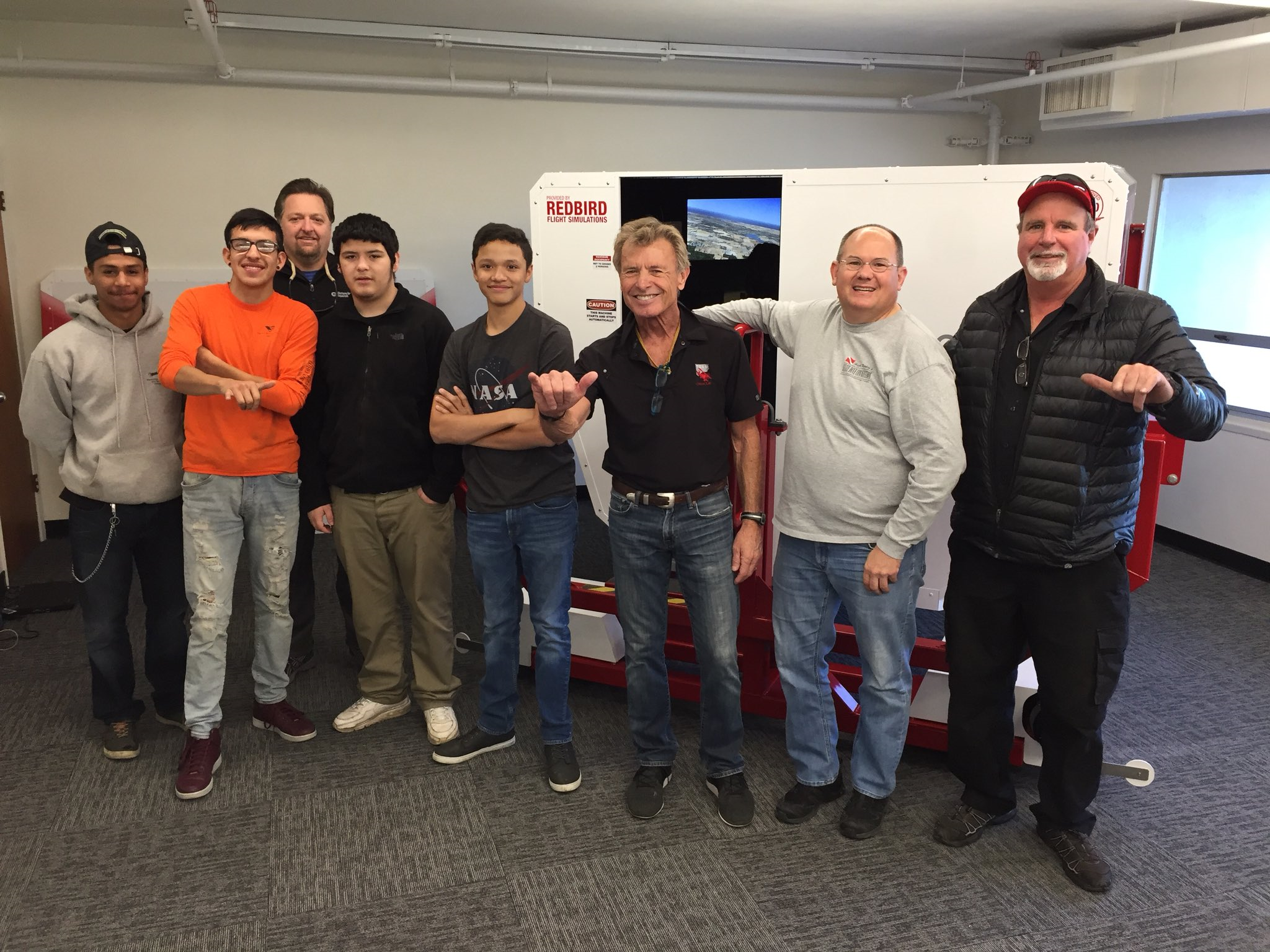 Aviation-themed, youth outreach initiative enhances program with Redbird FMX simulator.
Austin, TX (January 8, 2018) – Supporting the growth of its innovative, aviation-based, youth outreach program, the Bob Hoover Academy (BHA) and Redbird Flight Simulations have partnered to integrate flight simulation into its curriculum.
Based in Salinas, California, which retains one of the state's highest, youth homicide rates, BHA utilizes flight training to engage local, at-risk teens in science, technology, engineering, and mathematics (STEM) education. Since 2017, and for several years prior under the moniker, Every Kid Can Fly, the academy has executed a full ground training curriculum and flight training program with a single instructor and airplane. With a full-motion, Redbird FMX simulator in its facility, BHA now enables students to hone their skills even when they are apart from their aircraft and instructor.
Fly-In rescheduled for June 6. Proceeds will be donated to Hays County Salvation Army.
Due to the recent hardships faced by the local community after the Hays County flooding during Memorial Day weekend, Redbird Skyport has announced that it will postpone the Bluebonnet Fly-In at San Marcos Airport. The fly-in, originally scheduled for this Saturday, May 30, will now take place on June 6 from 10 AM – 4 PM. To support those affected by this tragic event, all proceeds from the fly in will be donated to the Hays County Salvation Army.