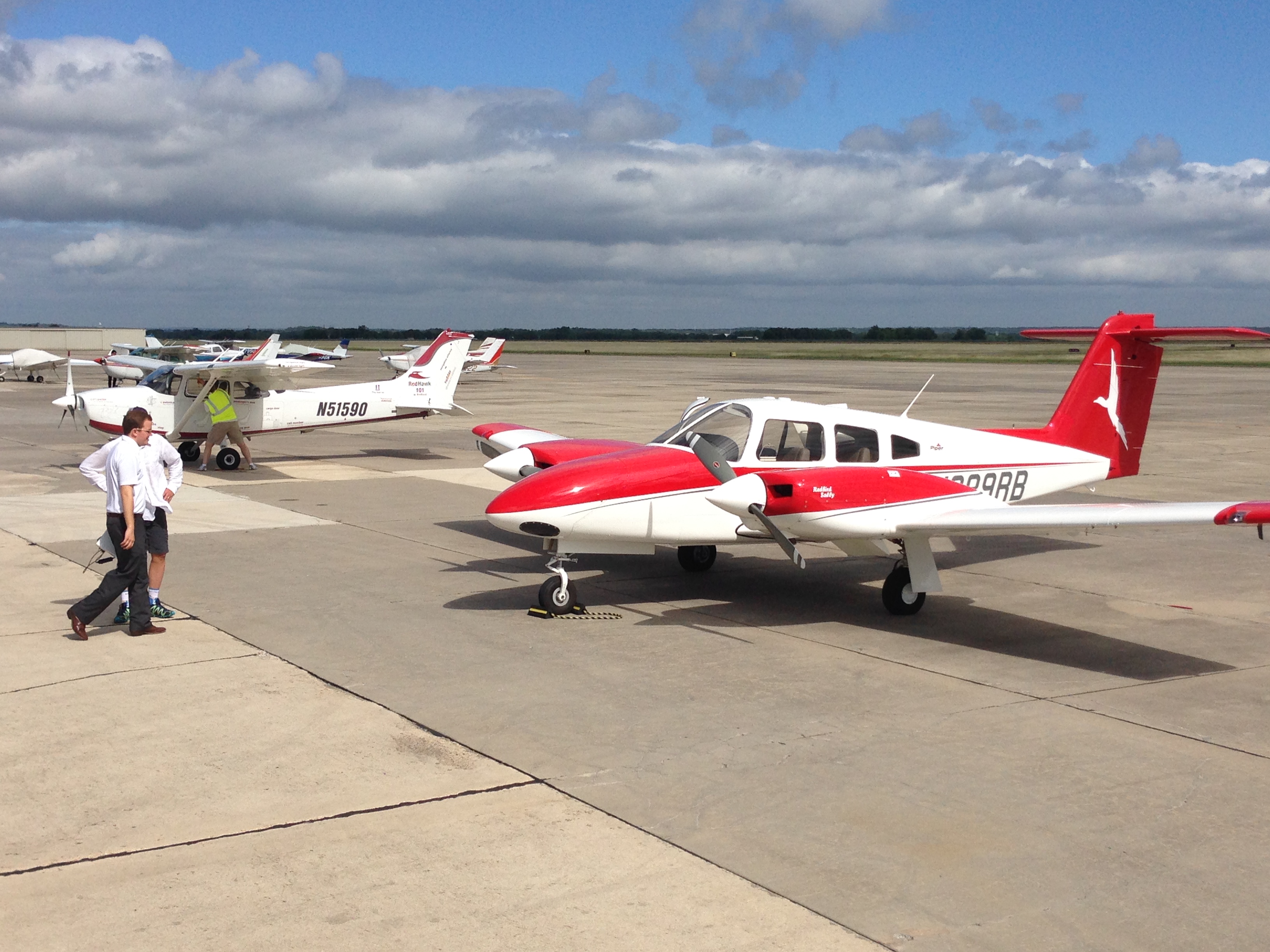 Skyport laboratory creating pilots in two-thirds the time for lower cost
After one year of turning students into Private Pilots for a flat fee of $9500, Redbird Flight Simulation's Skyport reports their experiment in simulator-based training is working. At its Migration Flight Training Conference this week, Redbird announced the school has graduated 20 Private Pilots, as well as completed 18 instrument ratings, one multi-engine rating and one instrument instructor certificate. It took an average of 38 flight hours to complete the private pilot rating, which is less than two-thirds the national average.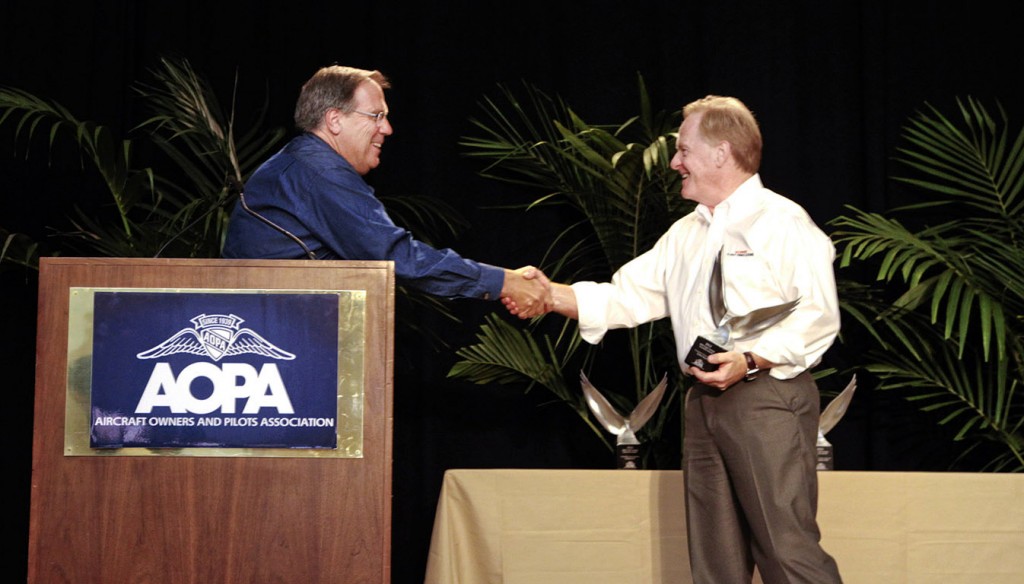 The San Marcos Skyport and Redbird Chairman Jerry Gregoire both honored.
AOPA's Flight Training Excellence awards had their debut at this year's AOPA Summit in Palm Springs. Redbird's Skyport, along with Tailwheels, Etc. of Florida, received the President's Choice award.